Between the gaps.
Maccie Ds for lunch.
My Blue Chanel polishes.
Cute wedding invite.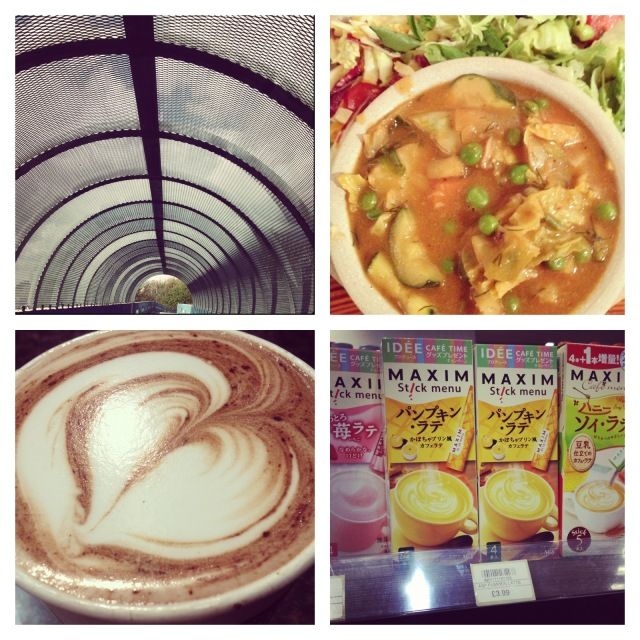 Safety tunnel.
Veggie casserole and salad in Food for Thought (Covent Garden).
Hot choccie.
Maxim latte mixes in the Japan Centre.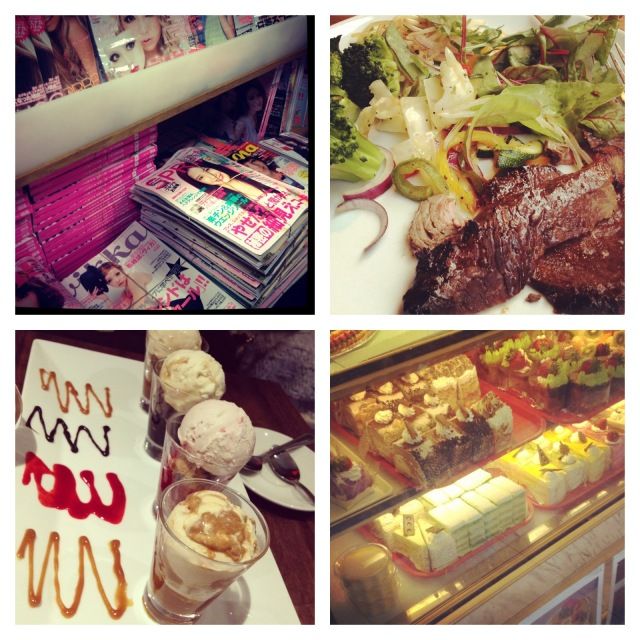 Overpriced Japanese magazines in the Japan Centre.
Dinner with bestie at Preto, Brazilian Grill.
Dessert at Haagen Dazs.
Cakes in China Town.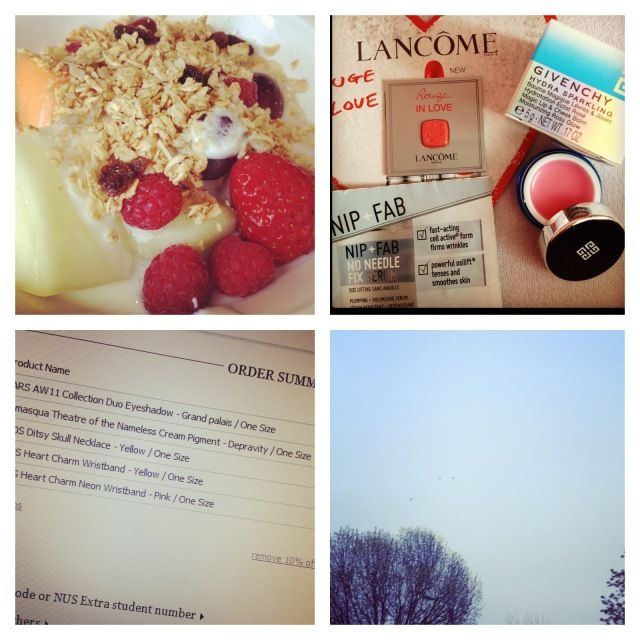 Healthy breakfast.
Debenhams order came!
Damn ASOS sale... XD
8pm and still bright outside with birds singing.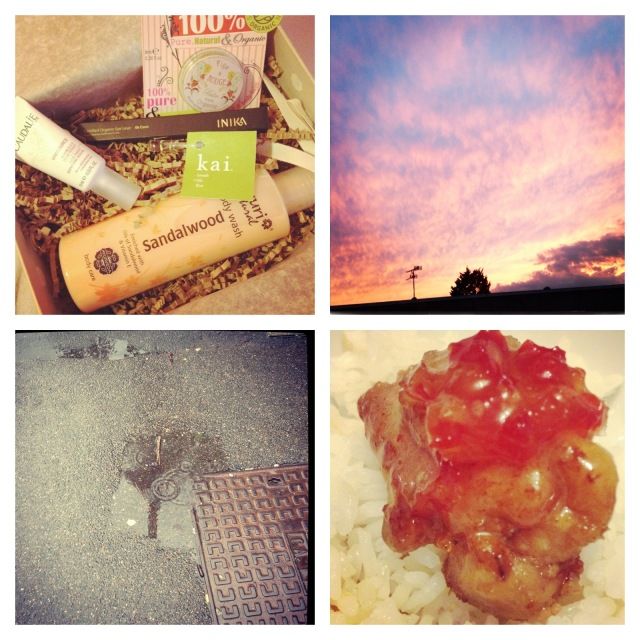 April Glossybox: the Natural box.
Beautiful sunset.
Rainy rainy rainy -_-
Crispy chicken and sweet chilli sauce.