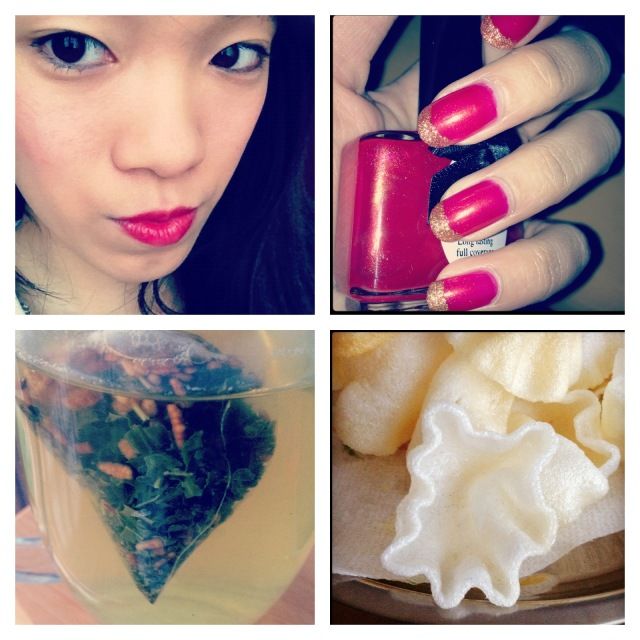 ♥
Red lips for the first day of CNY (Tarte Lipsurgence in Swank, thank you D!)
♥
CNY nails (Ciate Kitten Heels and Petites Color Fever 24k Gold, thank you Jenn!)
♥
Teapigs Popcorn Tea (Genmaicha).
♥
Funny shaped prawn crackers.
♥
Finally finished folding the dragon Rilakkuma!
♥
Bamboo Chair in Hong Kong.
♥
Some goodies Postman Frank bought round.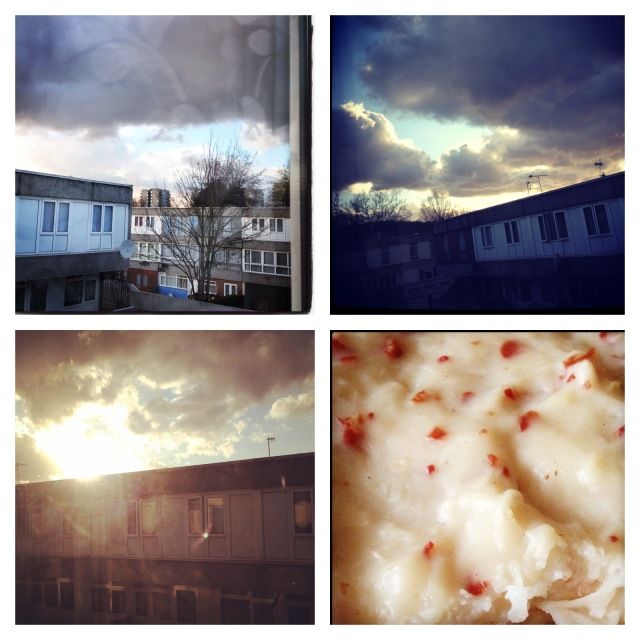 ♥
The clouds playing a game with me while I was trying to swatch the Infallible eyeshadows.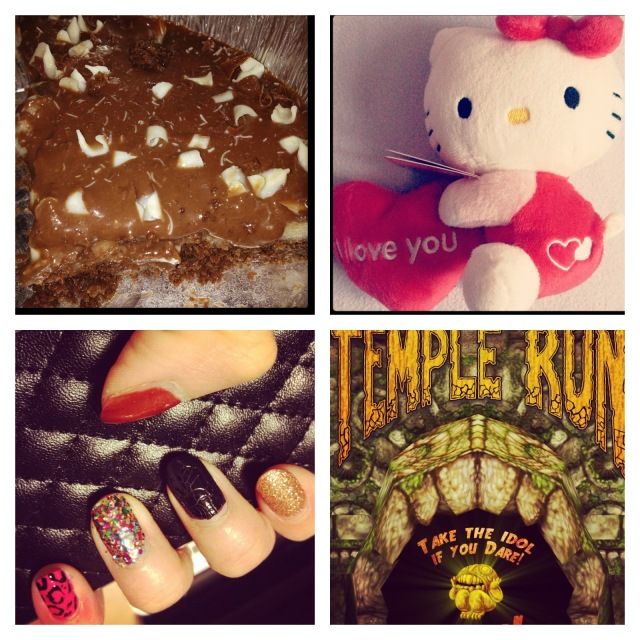 ♥
Cute Hello Kitty Valentine toy.
♥
My current nails. From thumb clockwise: OPI Take the Stage (thank you Jian!), Petites Color Fever 24k Gold, Wet n Wild Fantasy Makers Black Magic with Barry M Croc Effect on top, Technic Carnival and NARS Schiap with leopard print drawn on with Models Own Nail Art pen.
♥
One of my favourite apps at the moment and my current addiction. Temple Run!!