My gorgeous Love Moschino clutch.
Off to work's Christmas party on Monday.
Pre-party drinks with the crew.
Had a small leaving dinner with some of the guys from work. Drinks at TGI Fridays.
Mushroom Alfredo.
Boneless wings.
Apple Waffle Crunch.
Me and lil bro with our tired faces after work :P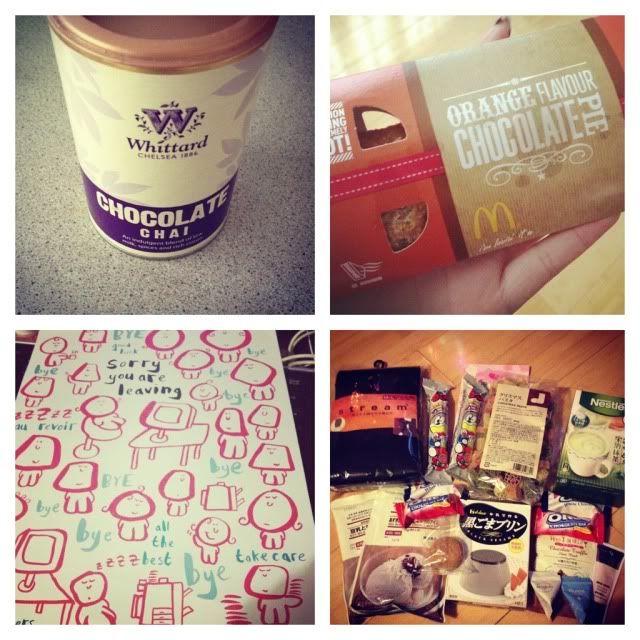 New drink to try.
Christmas flavour at McDs. This flavour is alright, gets sickly after a while though.
Card from work, last day yesterday :( it is the sweetest card, I feel SO loved. Miss them already! :'(
Christmas love pack from Yumeko!
And one from Lynn! Thank you ladies!!
Tea and poptarts :D