I haven't done one of
Yumeko
's weekly challenges for so long, so I thought I'll try and get back into it :)
For anyone who doesn't know, every Friday Yumeko posts a new meme. Anyone can join in the fun, I love reading everyone's posts. Check out Yumeko's latest challenge
here
.
Something you ate this week.
My uncle made braised duck wings and neck, it may sound weird but is really good!
Something you bought this week.
You guys have seen my Topshop haul XD I also got a NARS Multiple in Undress Me.
Something you wore this week.
Motel dress.
Something that you read this week.
I started reading this book and it is something I've never read before. The way it is written is really amazing!
Something that made you smile this week.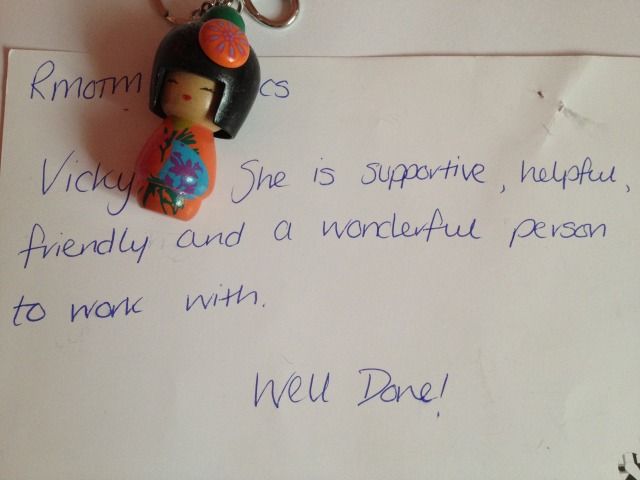 I won 'Role Model of the Month' at work, and every time I look at this it makes me smile. It's really nice to be appreciated and recognised, which doesn't happen often in many workplaces. These words are actually really motivating for me, especially as my colleagues nominated for me :)
If you join in with this meme, let both Yumeko and I know :D