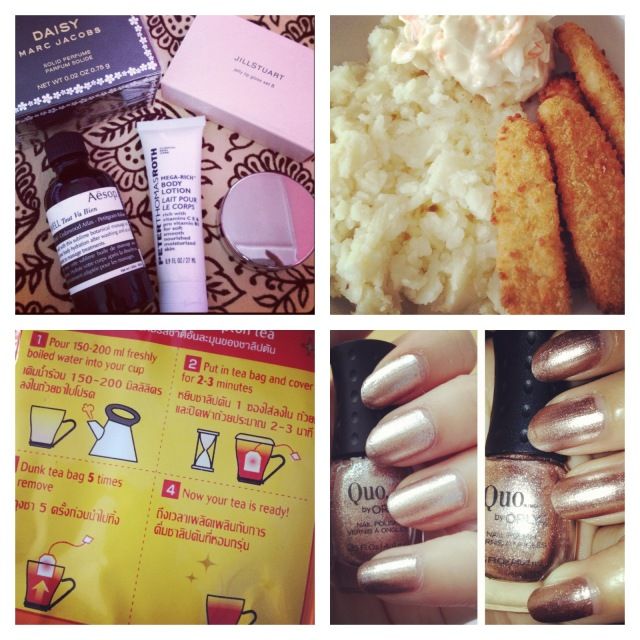 I was one of the winners of Joey's 1000th post giveaway and received my proze at the beginning of the week.
Mash potatoes and Turkey Gourjons.
Very precise instructions on the tea from Blair ;P
A rose gold shade by Quo by Orly, don't know the name of the colour though. It's similar to Orly Rage.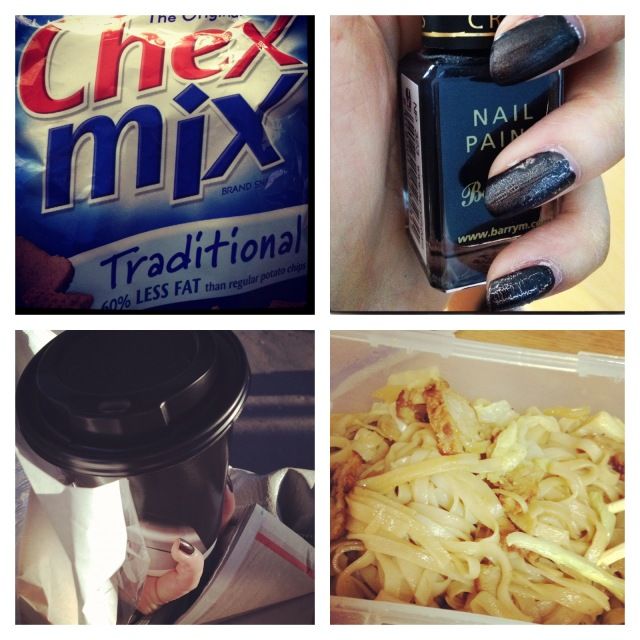 Munching my way through the packet of Chex Mix from D!
Tried the croc effect on top of the Orly shade.
Early mornings means hot drink, breakfast and newspaper on the go.
Fried rice noodles.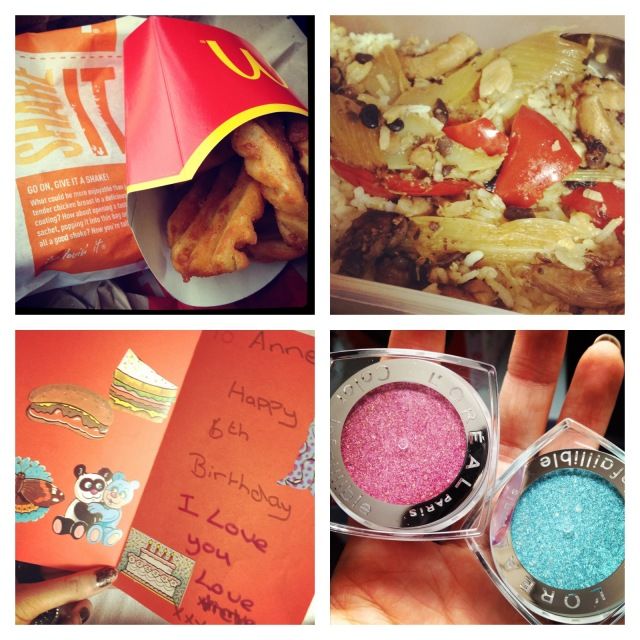 McDs Crisscuts and Tangy Tomato Shake n Taste Chicken. Yummy!!
Another lunch for work, rice and black bean chicken.
A bday card my lil sis dug out. I wrote it to her 13 years ago hahaha.
Some new L'oreal Infallibles reaching stores. Naughty Strawberry and Innocent Turquoise. Also available on Feelunique with free international delivery ;) Sign up to the L'oreal Insider thing (on home page) and get 30% off if you buy 3 or more L'oreal Paris items.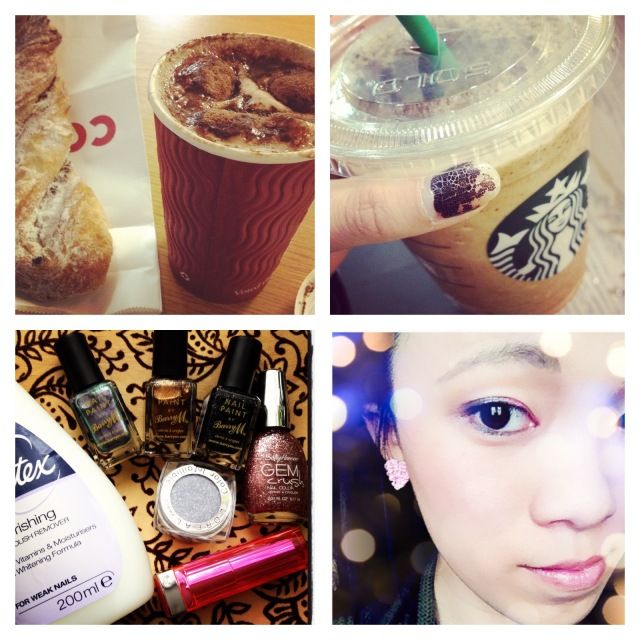 Costa breakfast. Chocolate twist and hot chocolate with marshmallows.
Yayy we have the Mocha Cookie Crumble Frappuccino now!
Recent Superdrug haul.
FOTD using the Infallibles in Naughty Strawberry and Black Onyx, MAC Pink Cult Blush and Dior Addict in Model.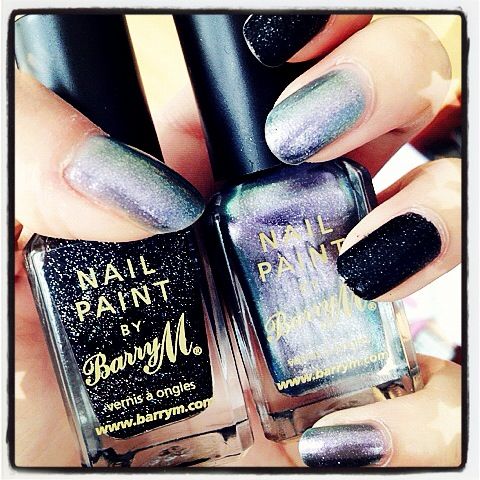 Magic Nails~~ Barry M Black Multi Glitter and Silvery Lilac.