Muji's Brown Sugar and Ginger Latte, so yummy! :D
Leftovers for lunch.
Rooftop Prince! Caught up and am totally loving it! I need to do a fangirl post on this, it's too funny XD
Late lunch.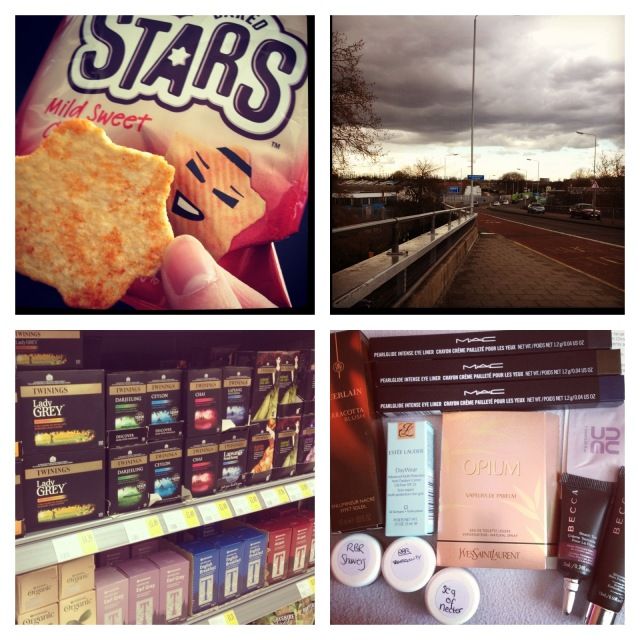 Cute Crisps.
Sums up the weather this week; one minute sunny, the next rain and wind.
Tea!!
Zuneta and Debenhams haul.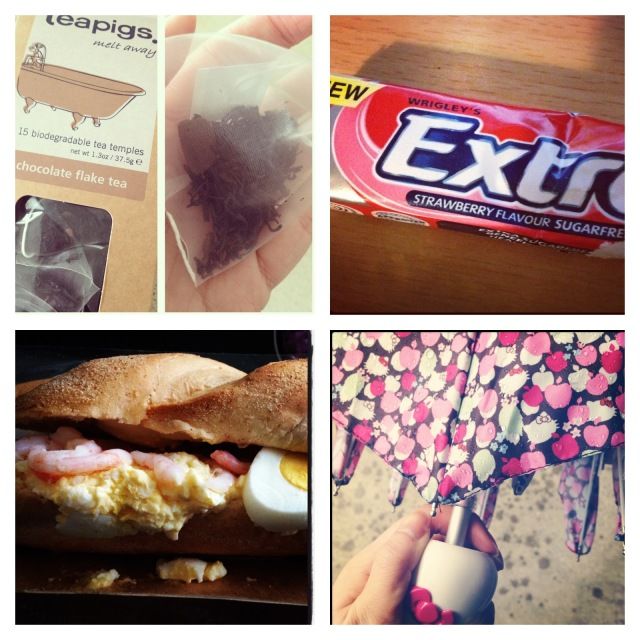 Tea of the day: Teapigs Chocolate Flake Tea.
New Extra Strawberry Gum :D
Egg and Prawn Sub Roll.
Put my Hello Kitty brolly to good use.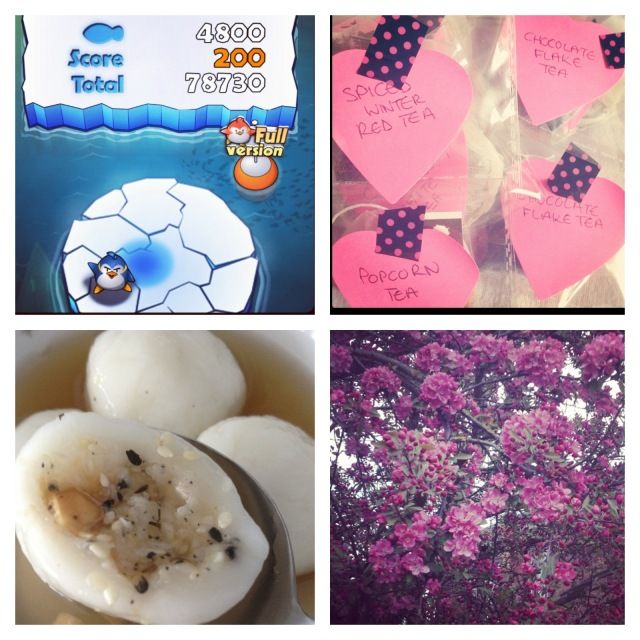 Addicted to Air Penguin.
Packaging tea to send to lovely people.
Peanut, coconut and sesame tong yuen.
Blossoms are finally blooming :)