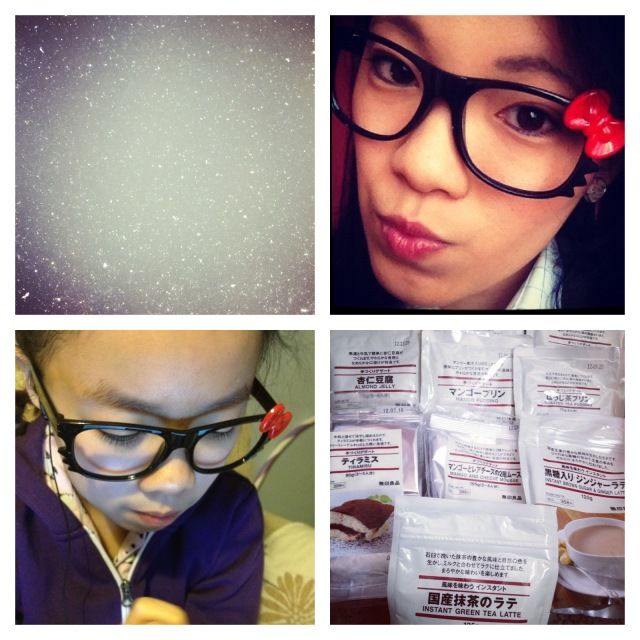 Bubbles!
Hello Kitty Frames which I love!
And so does my lil sis.
Muji pudding mixes and latte galore, thanks so much to Rach!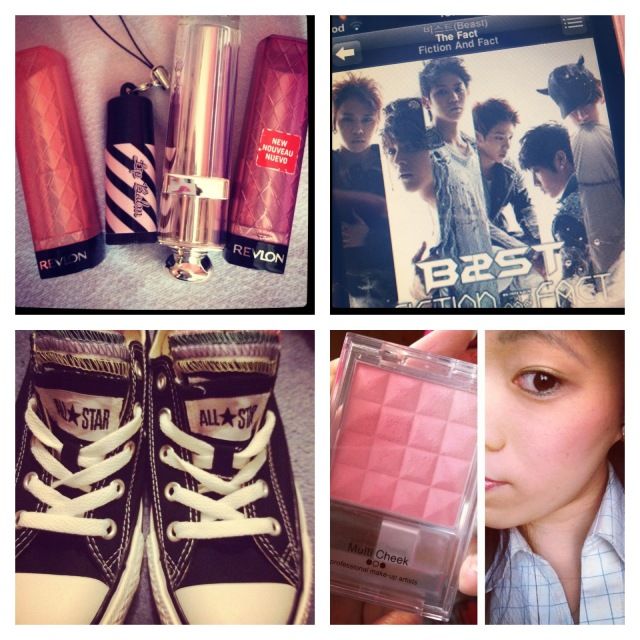 All the lip products I have in one bag, why I have so many I don't know.
Chilling to Beast/B2st on my break, one of my fav kpop bands <3
New pair of multi-tongue Converses,
One of my favourite blushes, so so cheap. Daiso Multi Cheek blush in pink. One frigging dollar! :O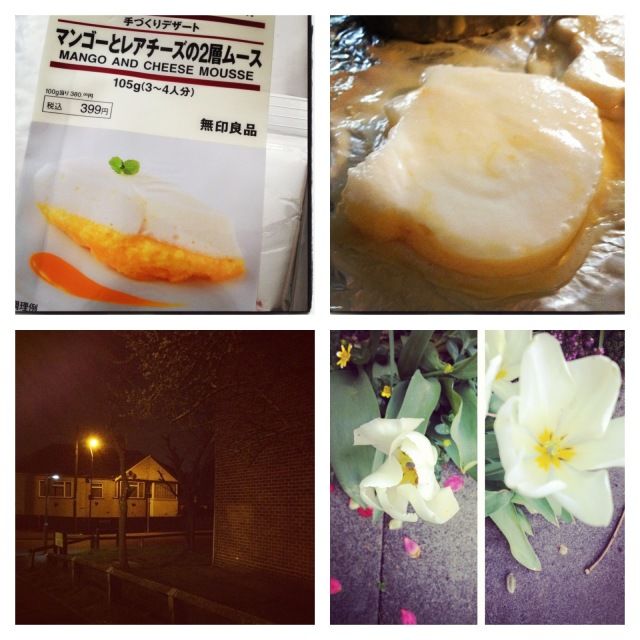 Made this mousse the other day.
How it turned out, such a weird pudding... lol
Walking home after a long day at work. Public transport is a pain in the evenings!
The flower that opens and closes.