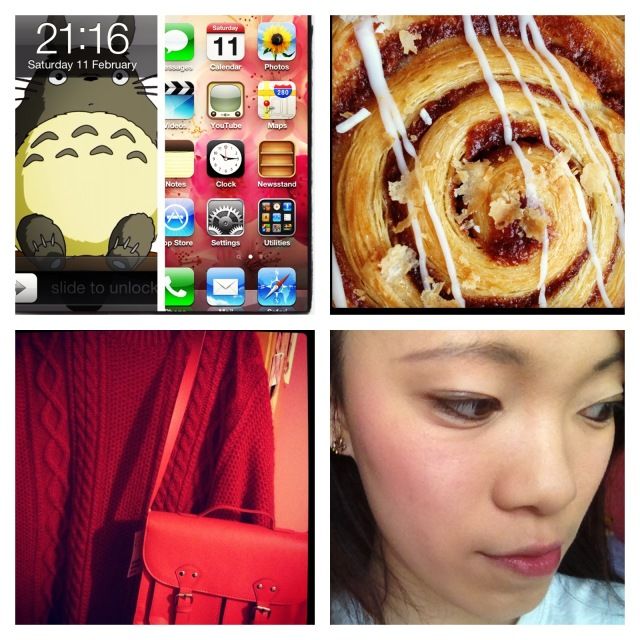 My lock screen and home screen.
Cinnamon Swirl.
New red additions to my wardrobe. Jumper: Gmarket, bag: H&M.
FOTD for most of the week :D
The make-up I used for the FOTD.
Pain au Chocolat.
Pho! Nomnomnom!!
Hello Kitty good luck charms (Thank you Yumeko!!) The golden nugget is for fortune, the lion dance fights of evil hence Hello Kitty in the costume (Thank you to Yumeko again for the translation).