After a successful and fun Secret Santa Exchange at the end of last year,
Sheila
decided to organise a small Secret Valentine one this year.
I received my Secret Valentine package last week and had hid it away to refrain myself from opening it.
I had no idea who my Secret Valentine at all, especially as they signed it was S.Valentine too.
And to my surprise, when I opened the package and read the card it was from
Kathy
! You are so sneaky! :P She used another return address so I wouldn't know who it was from lol.
Kathy sent me two items which was on my Elfster wishlist, the two blushes
♥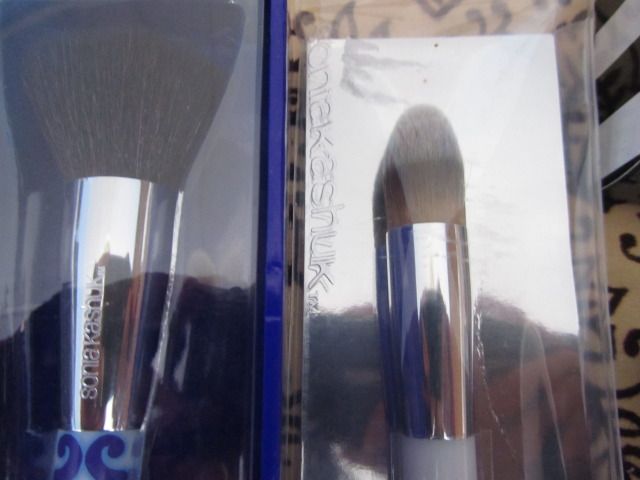 Sonia Kashuk Multipurpose Blush/Powder Brush & Sonia Kashuk Pointed Foundation Brush.
I already have that multi-purpose brush with the pretty handle that I got from Kathy's blogsale a while back. I'm glad she sent me another one, I love flat top brushes! And pointy foundation brushes too!
Sonia Kashuk Super Sheer Liquid Tint in Peony & MAC Blush in Azalea Blossom.
I remember reading somewhere that the tint was similar to the new YSL Volie de Blushes, so excited to try this. And eee yay another purple blush! :D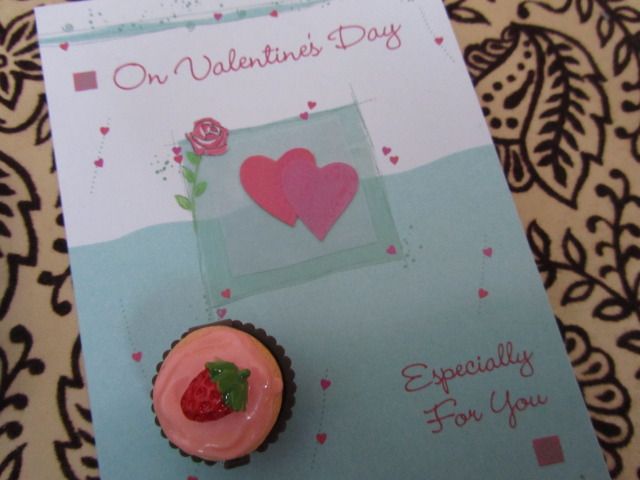 Vday card and a Strawberry lipbalm (?) from NYX.
Sephora Mini Shopping Bag Make Up Palette.
This is such a cute little palette! Kathy also included this palette which she said was supposed to be in the previous package she sent to me:
Thank you so so much Kathy!! I LOVE everything!
♥
♥
♥