The title is just a song I've been listening to a lot these few days by
Tohoshinki.
I have been taking quite a lot of random pics this week so here's a small portion of my week in pictures.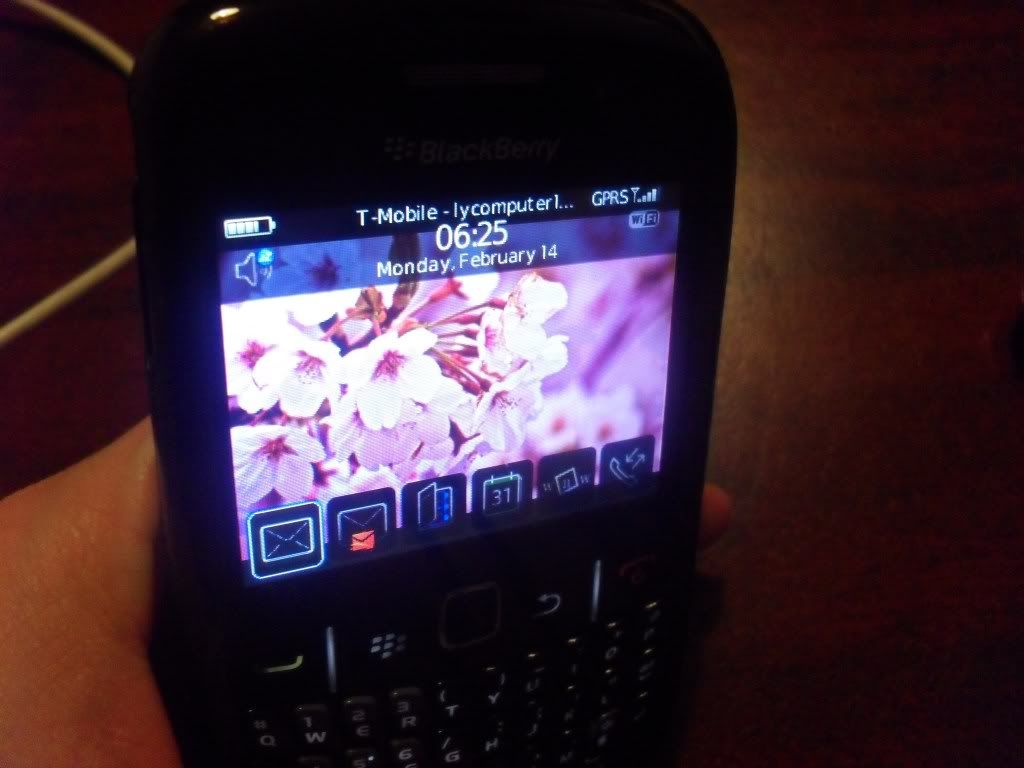 Woke up at stupid o'clock on Monday for a 7.30am shift! I don't know why I agree to such early starts when I can barely get up XD
Shift's finished, back home, lunch! Rustler Sub (chicken, bacon and cheese, yum!), Cheesecake yoghurt and a Peperami :P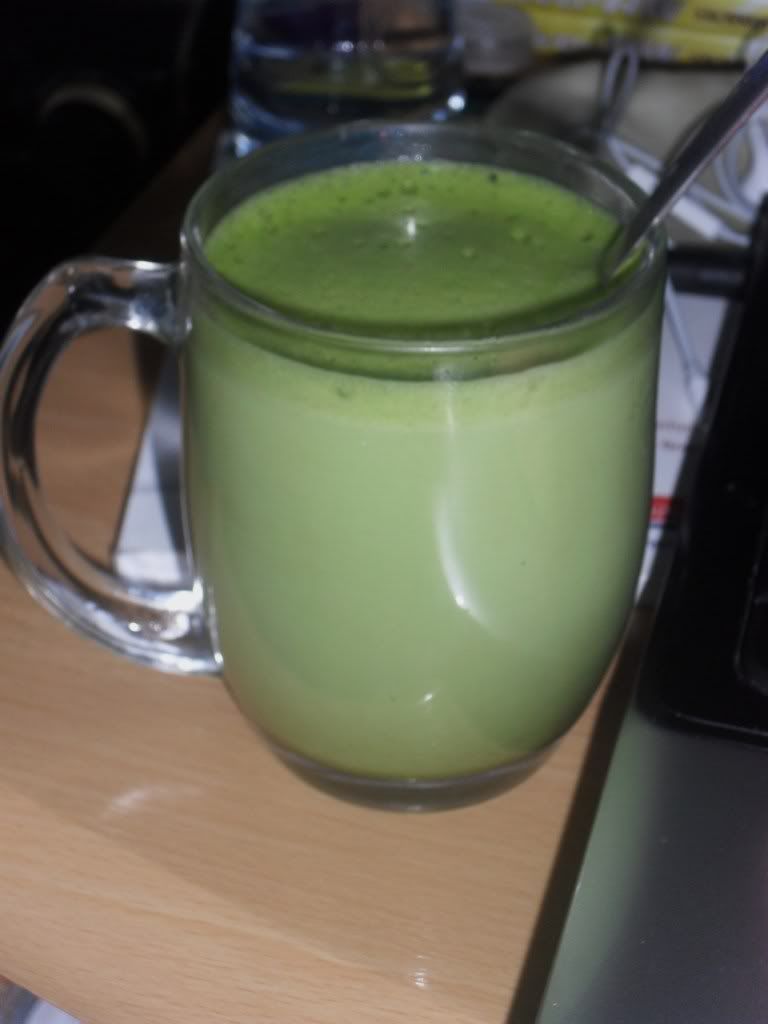 Matcha Latte!
♥ Love the vibrant green!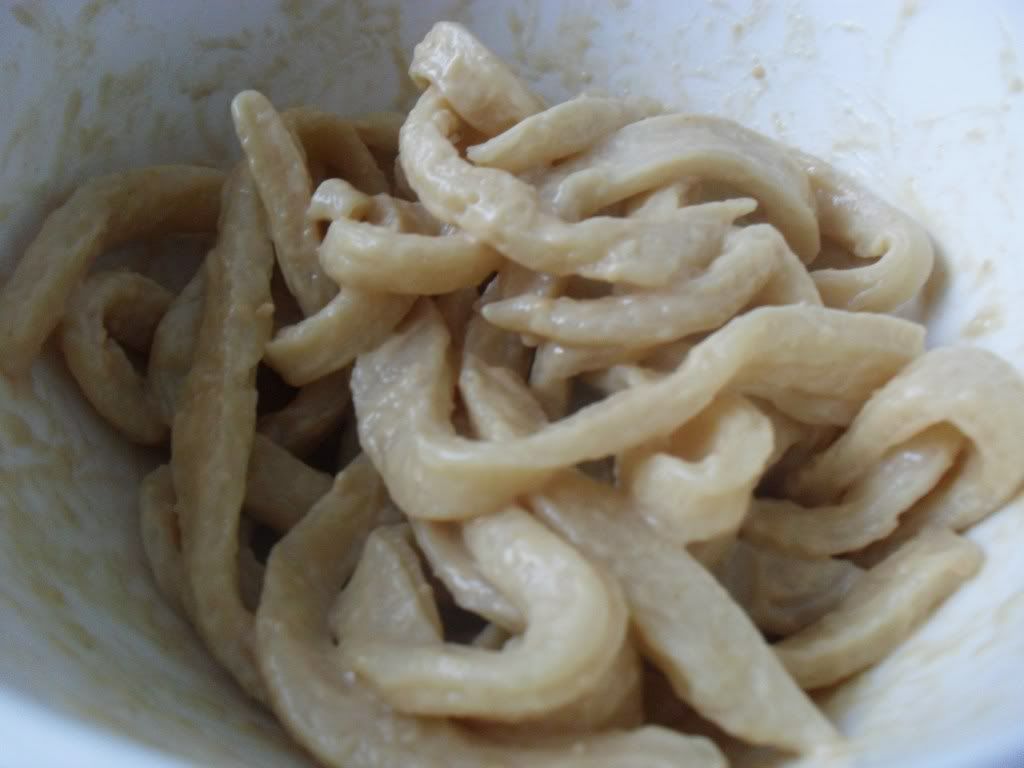 Mum's homemade noodles. Mixed with soy sauce, sesame oil and peanut butter, it is really good!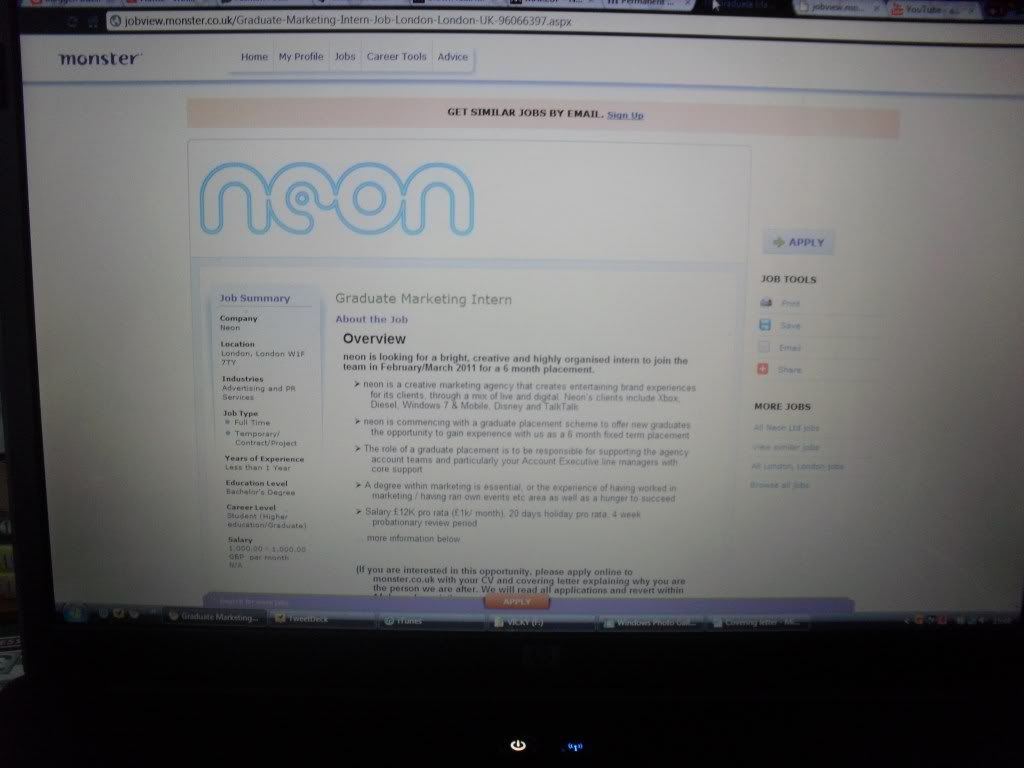 Job hunting is harder than it looks...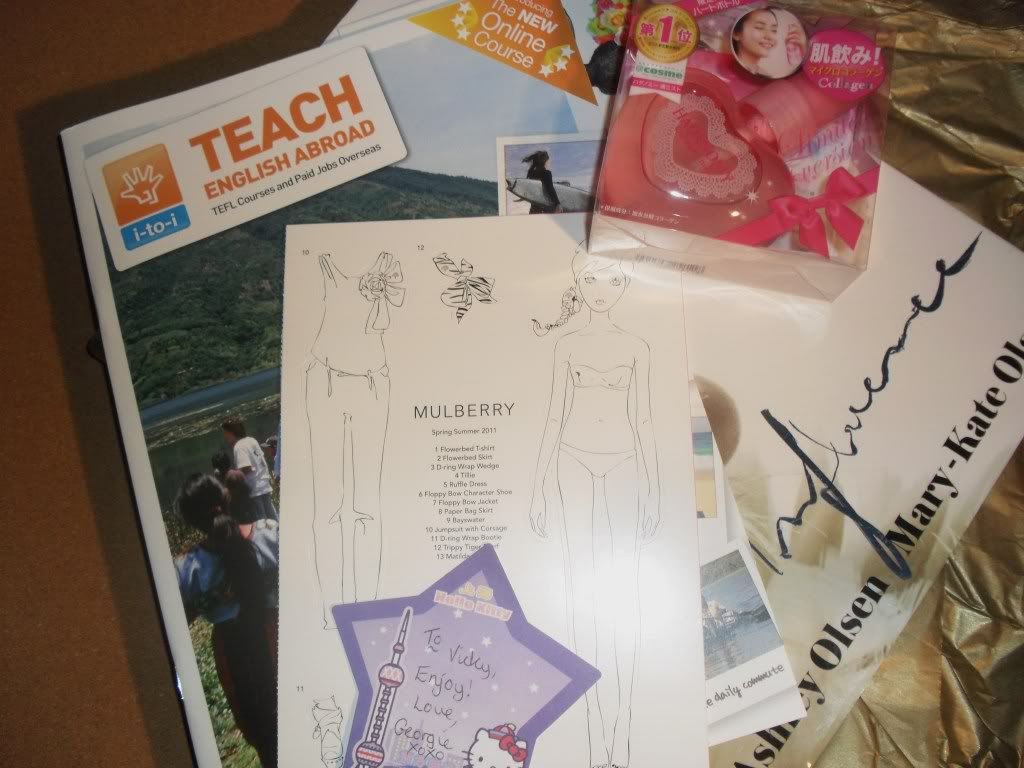 Goodies I have been receiving in the post.
Influence; Mary-Kate & Ashley Olsen, gift for sister.
i-to-i TEFL brochure, possible future plans :)
Mulberry Stickers from the lovely Georgie.
Sana Hadanomy Collagen Mi

st

in the cute limited edition heart bottle.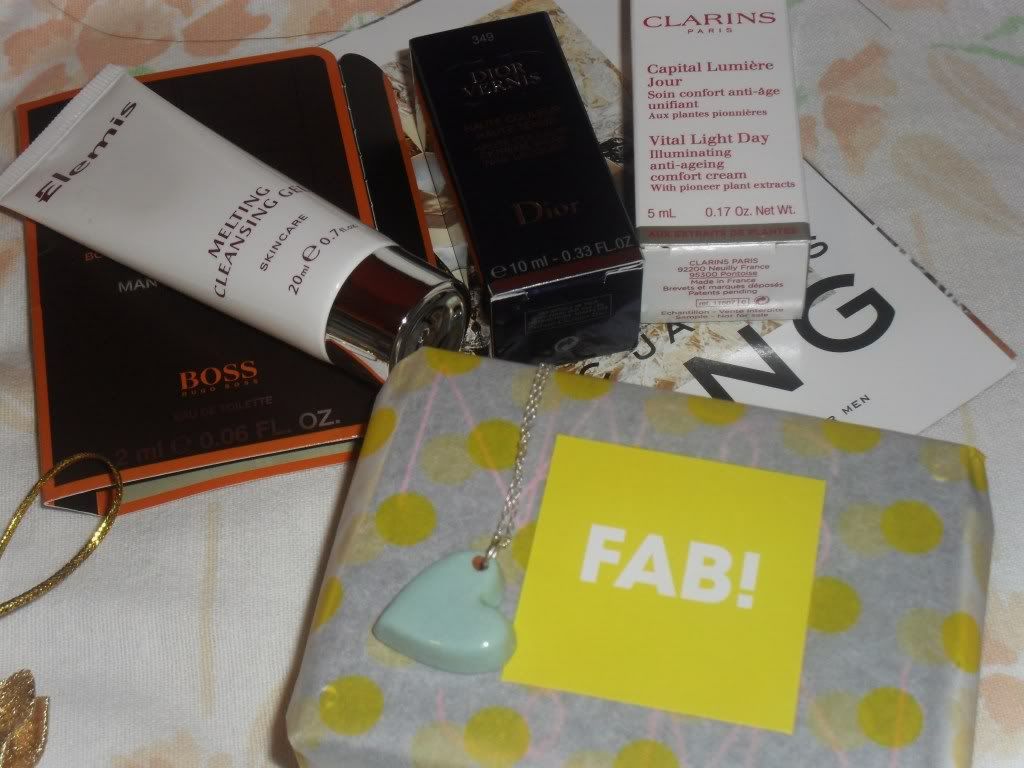 Saturday's mail.
Dior nail polish in Pink Boa with bunch
Gorgeous necklace from amazing Yasumi.
NARS multiple tints in

Beverly Hills and Cadaques. I couldn't believe it when I saw them on the Selfridges website, I thought they were completely sold out! The packaging too cute to rip open yet :P
Mum made some langoustines. So delicious! Deep fried then cooked with orange peppers, red onions and carrots! Nom!
Hope everyone had a great week!