I been shopping...again! For the past week i've spent quite a bit on accessories, make up, clothes. Basically everything and anything! (Warning: Long post! XD)
I'll start with the online orders...
Beautymarked.co.uk
:
Shu Uemura Limited Edition Iconic Discovery Set
After consulting with Helen we thought it was a good deal.
In this set you get the highly raved about eyelash curlers, a full size
UV Under Base Mousse with SPF30, and a 50ml sample of
the High Performance Balancing Cleansing Oil. All three for £41, saving you £12.50.
This was the first time i had ordered from beautyexpert and i'm am really impressed, their service was extremely quick (they shipped my item the next day), the parcel was package really well and every order includes a little sample. Will definitely order again from them.
ASOS.com
:
Amongst a random hosiery order was this beauty. It was love at first sight and i couldn't resist! It's really really beautiful, i love the lace trend at the moment and this was just perfect. Power shoulders, cowl neck, black. Perfect for any occasions, you can dress it up or down. £45.
Miss Selfridge
:
I had a free delivery code and students got 20% discount with their NUS card so i jumped at the chance to check out their site. The floral top is my favourite from the order, it's quite thin though and a little sheer but it's floaty, soft and so pretty! £20 before discounts.
The picture for the next top was so rushed it does not do the top any justice, it's really cute. I got a size 8 which is my size, but it's bigger as it's one of those loose, baggy tops. The neckline is wide so you can wear it off the shoulder. £16 before discount.
The ring is also really cute and is adjustable which a huge plus as my fingers are so small, even a S ring is too big sometimes. The butterfly broke off in the post, so i just decided to glue it back together, it seemed to have held together for the time being... £4 before discounts.
They had further reductions last week and i was able to grab a few amazing offers. All these items totaled to under £15!
White Mush. Midnight Iris EDT, £3. Smells soo good, I love musk!
Black Velvet Apricot Body Smoother, £2.50. This is like a mild exfoliator, smells good enough to eat.
Cranberry Body Polish, £1. Also like a exfoliator and for £1 i decided to give it a try. Delish smell.
Pomegranate Body Butter, £3. I got two of these, one for a friend and it smells really nice. However i don't think it smells of pomegranate though, it's a really sweet smell, i don't know. It smells different.
Lipstick in Bronze, £1. The colour is a deeper bronze colour than in the picture. I swatches it but the colour wasn't true enough to post. It's a really nice browny, red colour with a shimmer.
Now onto in store shopping.
Boots: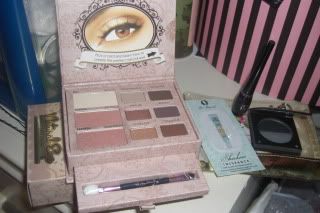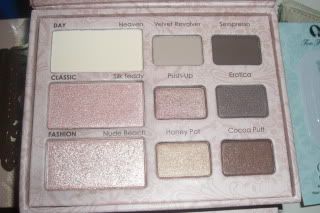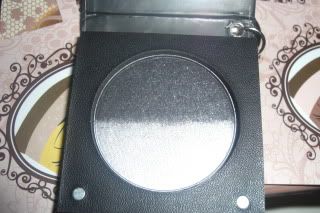 Too Faced Natural Eye Kit. £22.50.
I heard and read lots of reviews on this kit and the majority were really positive so i jumped the bandwagon.
The colours are amazing, i will be trying some of these colours out soon, and do a separate post to review them. The kit contains 9 eyeshadow colours, a double ended sponge applicator and three guide cards.
Also in Boots if you spend over £18 on Too Faced items you could get a little kit free. It contains a sample of the shadow insurance , Ooh&Aah duo eyeshadow and a Liquif-Eye in a little gold pouch.
This was today's haul. Norwegian Formula Multi-Repair Cream, works wonders on really dry skin. £2.45 on offer.
Garnier Pure Active Exfo-Brusher Wash. This looked really interesting and was on offer for £4.99, as you can see in the pic, it's a face wash with a brush! The brush is super soft is is supposed to exfoliate, removing dead skin cells and visibly reduce shine. Sounds good, will give it a go tonight.
Botanics Cushion Brush. I am lucky enough to have decent hair, but a bad habit i have is to comb through my hair with just a comb, i don't tend to use hair brushes, so i decided to invest in a decent one. Helen told me about how characteristics of a comb is important to have lovely hair, a wooden brush is supposed to be better than a plastic one, bristles on a comb is essential to keep it soft and shiny? Correct me if I'm wrong Helen! :) and the plastic bristle with the balls on the end is great for the scalp. I searched everywhere for a decent one and found this which has all three. £7.99
Lastly i got the Garnier Tinited Eye Roll-On. I have the original one. but never paid attention to the results, although it did feel really good putting it on. I decided to give this a go and will definitely pay attention this time, i'm really intrigued by this product. £9.99
Superdrug:
This is Sleek's Storm pallete i got today aswell. i love the colours and will provide swatches later. I really like the look of all their pallettes, they have amazing colours, i will definitely be trying there other palettes too. £4.99
Primark: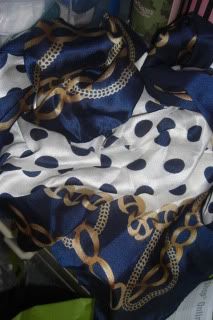 Another trend i had always loved was the nautical trend. This scarf caught my eye straight away, it's one of those huge square ones where to can fold it into a triangle to wear or even fold up lengthways to tie around your neck. £2.
ASDA:
I got this dish thing for £3.50 and thought it'll be quite nice for some of my LUSH stuff. it'll keep it cleaner and neater.
Haul with Helen:
Helen first introduced me to this nail shop in Greenwich, i couldn't believe it when she told me about a shop which is so close to where i live that does OPIs for £5 and China Glaze for £3.50!
OPIs (left to right)Noodoo Voodoo, Bride's Bouquet, Rose Petals. China Glaze Rain Storm, Precision Shiny Disco Ball (£3). I also got a nail varnish remover pump (£2), and some nail art stickers (£1 each).
Outfit:
Are there many Outfit's around, this is all the Arcadia groups under one roof.
The necklace was another item that i fell in love with instantly, i adore it so much, it's really beautiful and is the perfect length. £8.
The bracelets were a impulse, i just grabbed them :) They are adjustable and i love bracelets like that as my wrist are so small. £6.
The rings were half price for £3.50, five simple rings that can be worn individually or together. Mix and match.
New Look.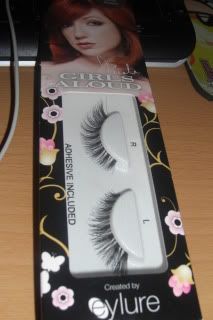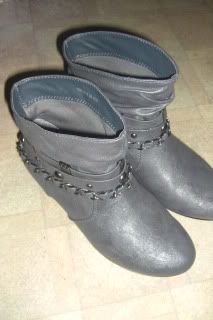 New Look currently have 20% off for students, for a limited time only!
The ring is one of those oversized ones that i don't usually wear but I loved this one! This is my second oversized ring that i'm going to start wearing them lot now. It's really light and so pretty, a little loose though...£6
Nicola Eyelashes, i'm not really a fake eyelash person, but this year is a year of experimenting so fake lashes here i come! LOL.
Love these boots, gives simple outfits a edge with a rockish feel. They are really comfy and the lining inside is super soft. £25.
Lastly a lace cardi which i have officially fallen in love with. These i think run small in size as i brought it off Helen because it was tight on her, The sleeves are made narrow, so the right size for you could cling on your arms tightly (does that make sense?) This fits perfectly, love the detailing on the back. Gorgeous!
Ok i think that's it! IMATS tomorrow! Yay, so a post on that is definitely on the line. Stay tuned for that.
Hope you're having a nice weekend!
♥